We'll take you step-by-step through the three login options:
YOUR PASSWORD
LOGIN WITH EMAIL LINK
PASSWORD RESET EMAIL

First, download the app via the app store or play store. Enter your email address used on your RealScout account. Then click Next.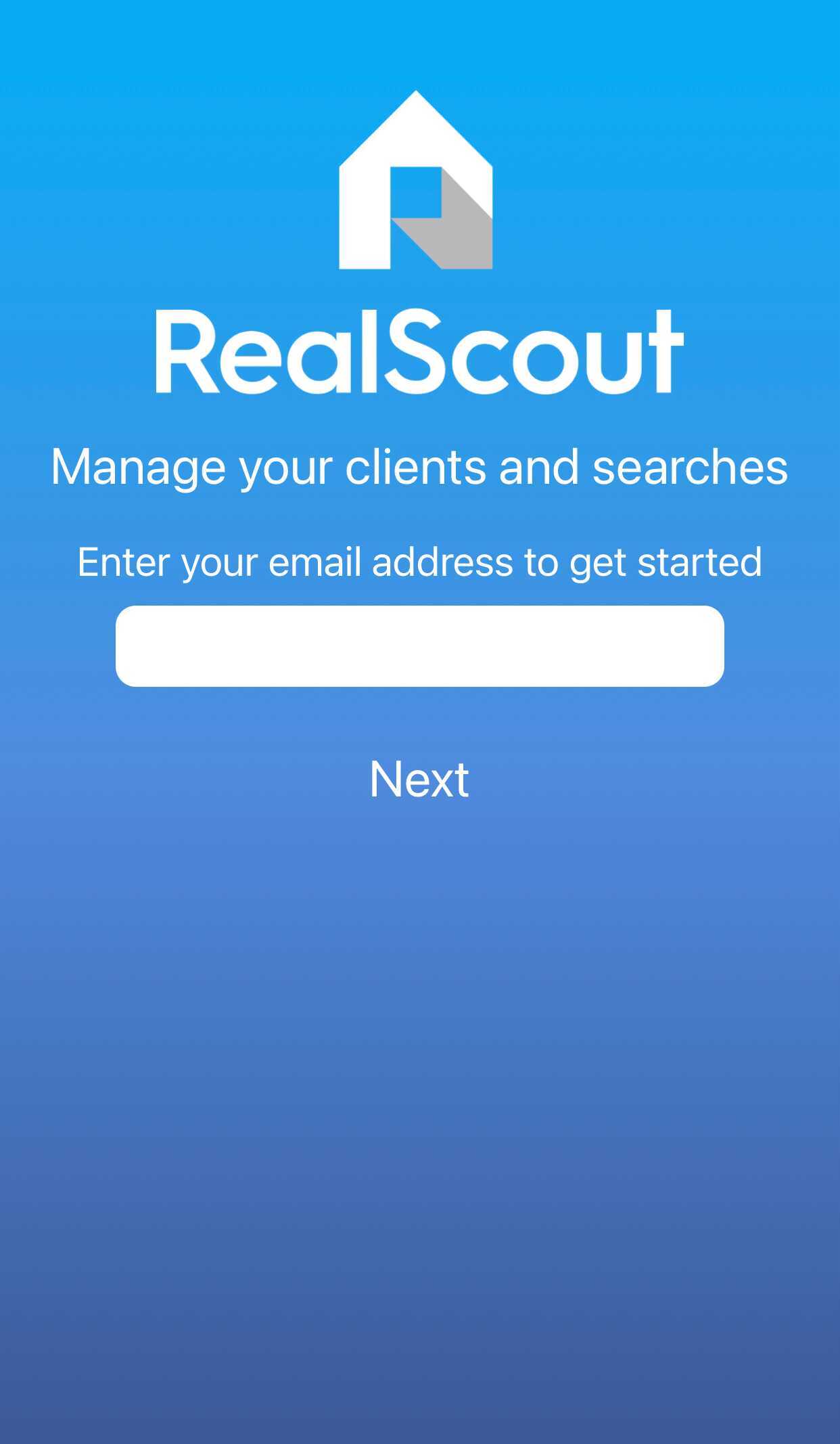 On the screen, you have three options to choose from to log into the app.
The first is YOUR PASSWORD. If you do not have a password due to a single sign-on or forgot, the next two options can help with that! LOGIN WITH EMAIL LINK or PASSWORD RESET EMAIL.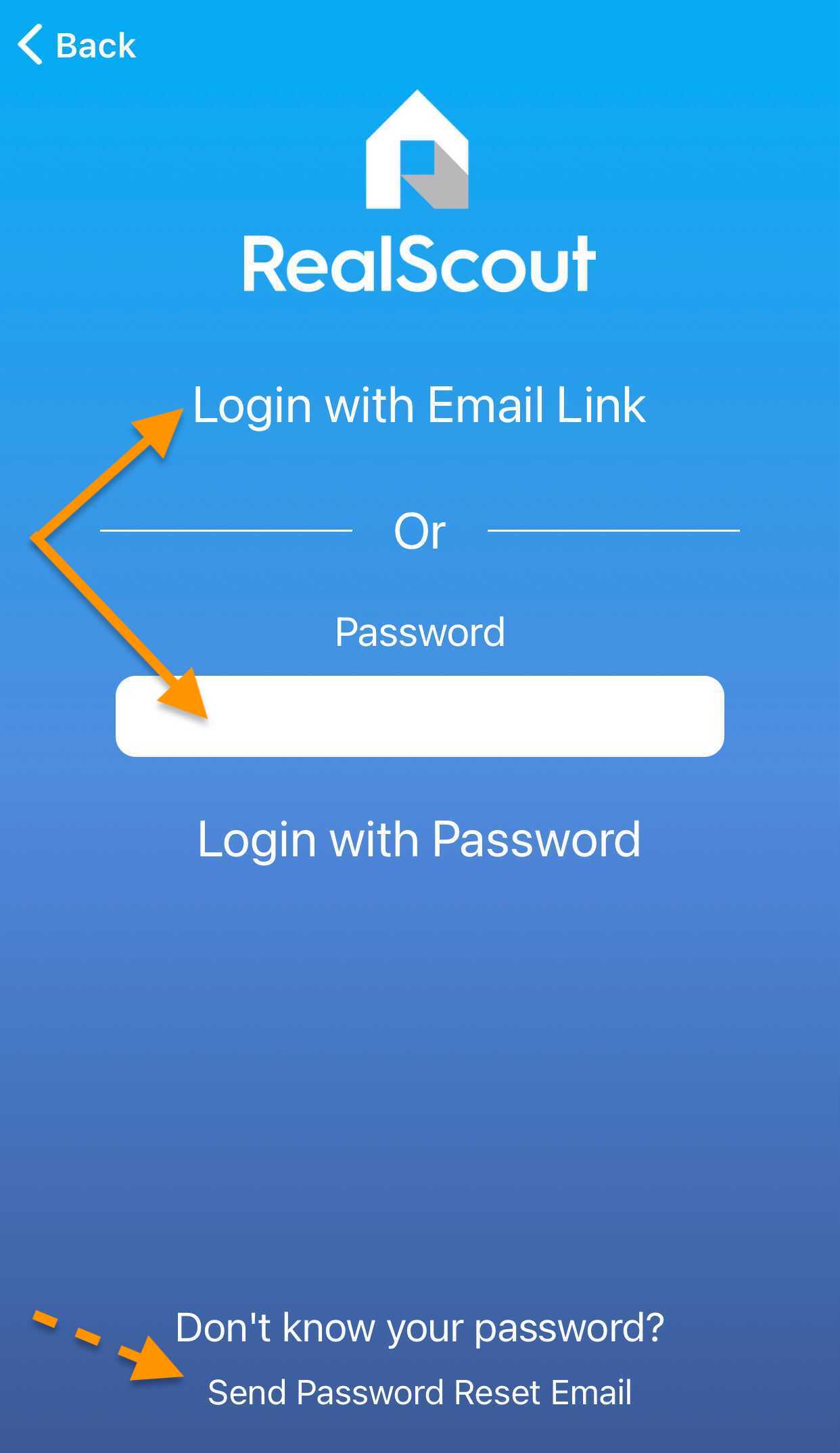 If you choose the LOGIN WITH EMAIL LINK option, you will be sent an email with a link to log you into the app. You will see a pop-up asking you to open the email on the same mobile device.

You'll receive an email with two passwordless options: A button and a link.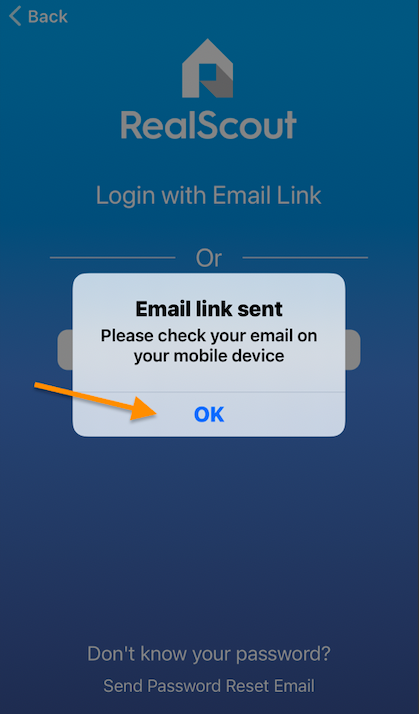 The email will look like the image below. You will see two options. The first is to click on the SIGN INTO REALSCOUT AGENT APP button, and the second is to click on a link. The app will open on your mobile device once a choice is opened right away without a password.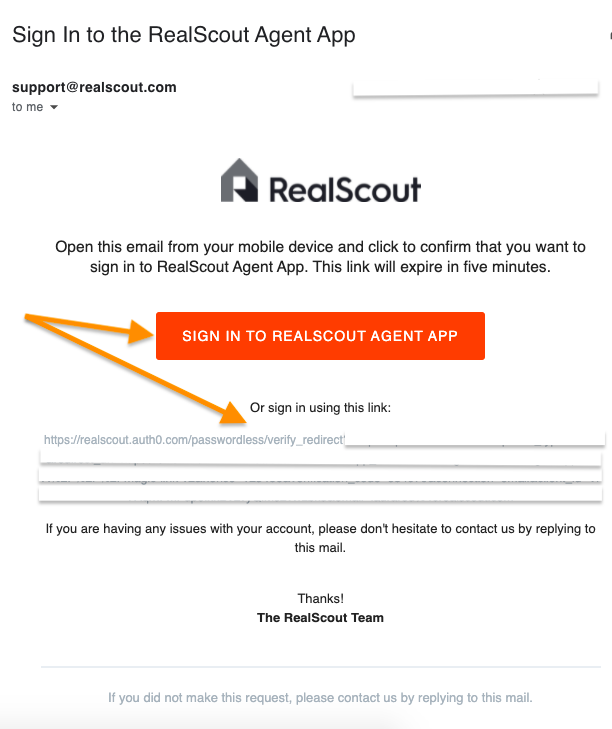 If you choose the PASSWORD RESET EMAIL option, you will receive an email to change your password.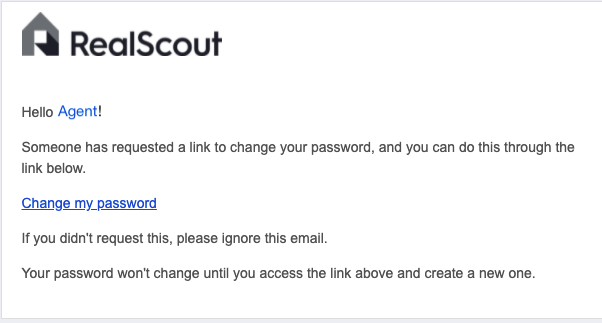 Have any questions; don't hesitate to get in touch with support@realscout.com.