Description:

To log onto the RealScout Home Search App, enter your Primary Email. This is the main email your agent has used to add you into RealScout.
If you have a Secondary Contact in your account, please have them also use the Primary Email to login.
Then click Next.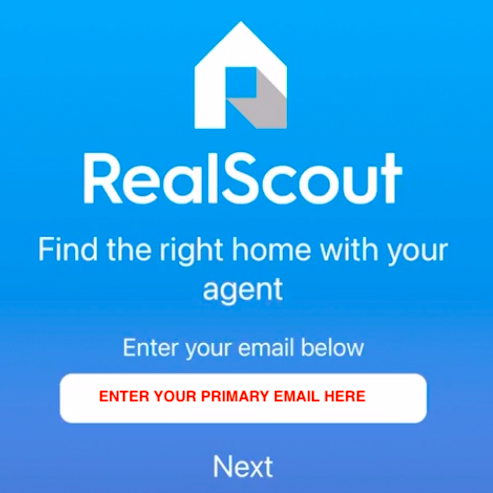 You'll then see your agent, click on their Name/Photo to proceed to login.
If you see multiple agents to choose from, this means they have added your email into their client contact list and it's your choice who to choose to work with when on RealScout.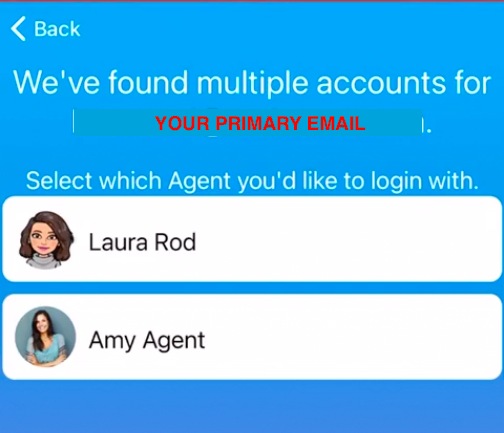 The final step is to enter your Password.
Options if you do not know or remember your password:
1. Click on LOGIN WITH EMAIL LINK if you prefer to be sent an email with an easy login link. You must have your email connected on your mobile phone, that way the link will route you directly into the app.
2. Click on SEND PASSWORD RESET EMAIL.
3. Ask your agent to send you a welcome email so you can set up your own password and profile to start using RealScout with them.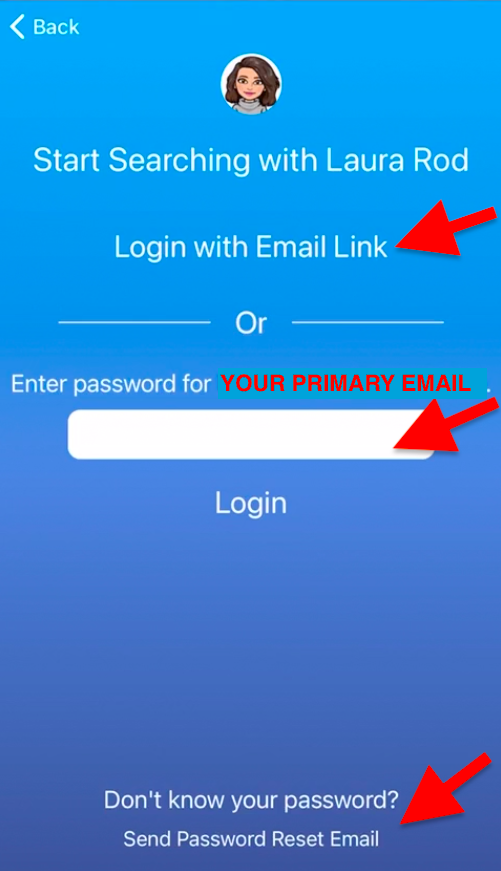 And that's it! You're now logged in! We recommend allowing notifications to keep up with real time updates such as agent messages but this is totally your choice!