Below are two reasons why you may see the notification of Email(s) have already been used, please try another when trying to add a client.


Example: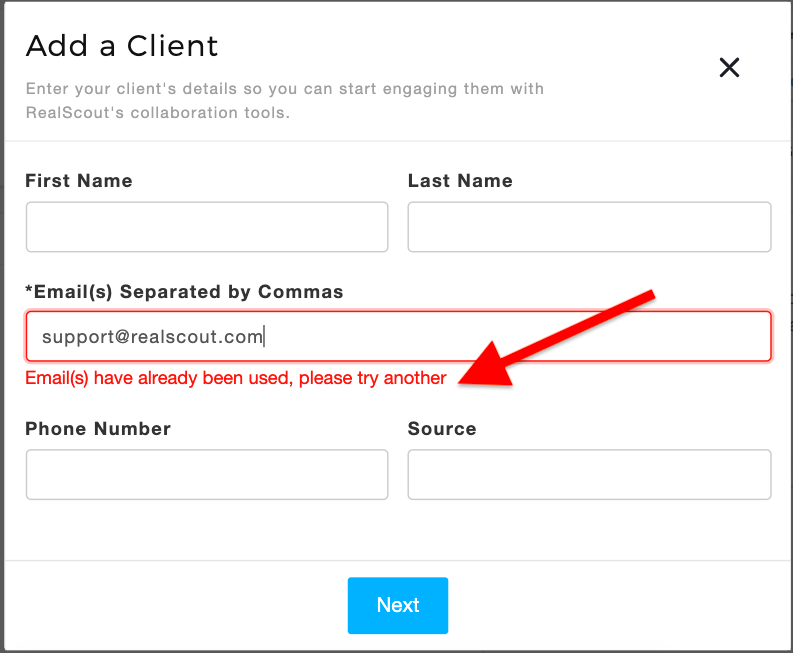 1. When you first add a client onto RealScout, there is no need to re-add them later to create a search. For your convenience, the system will not allow duplicate clients.

If you'd like to create a new listing alert (search) for them, simply click on ADD ALERT and choose their name from the drop down menu.



2. When a client unsubscribes from RealScout or agents delete a client, the system will not allow duplicate email to be re-added. You will see the notification. Only Member Success can re-add the client's email for you.

If your client has unsubscribed and would like to start using RealScout again, please let support@realscout.com know their name and email and Member Success can help add them back for you.


For related support please visit: Exporting Clients from RealScout
Have questions? Please contact Member Success at support@realscout.com.