Your homebuyers will receive Auto Exclusive Email Alerts!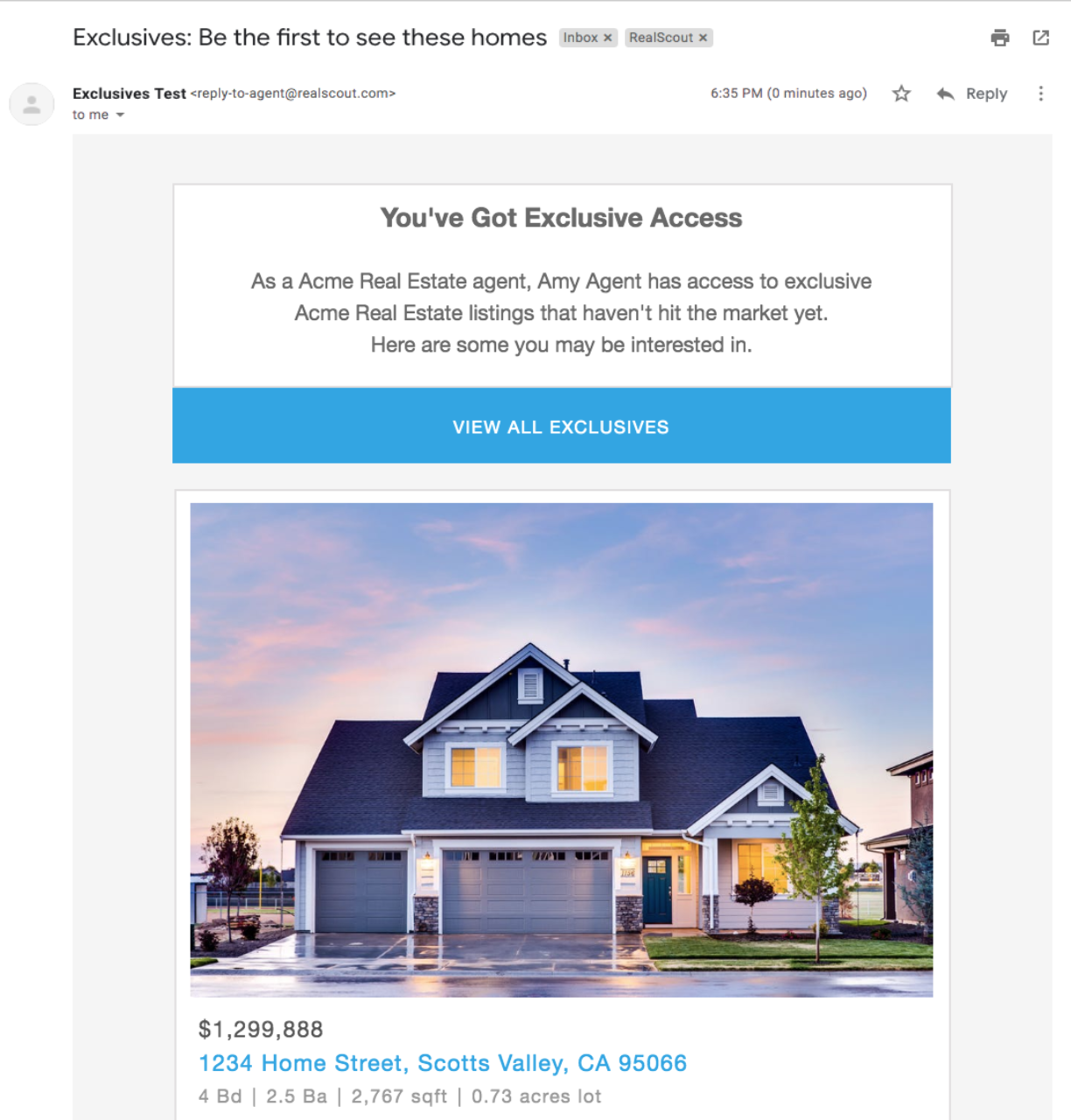 When the homebuyer clicks on a listing to view the listings details page from your email, they'll see info such as Coming Soon and Your agent has access to exclusive listings.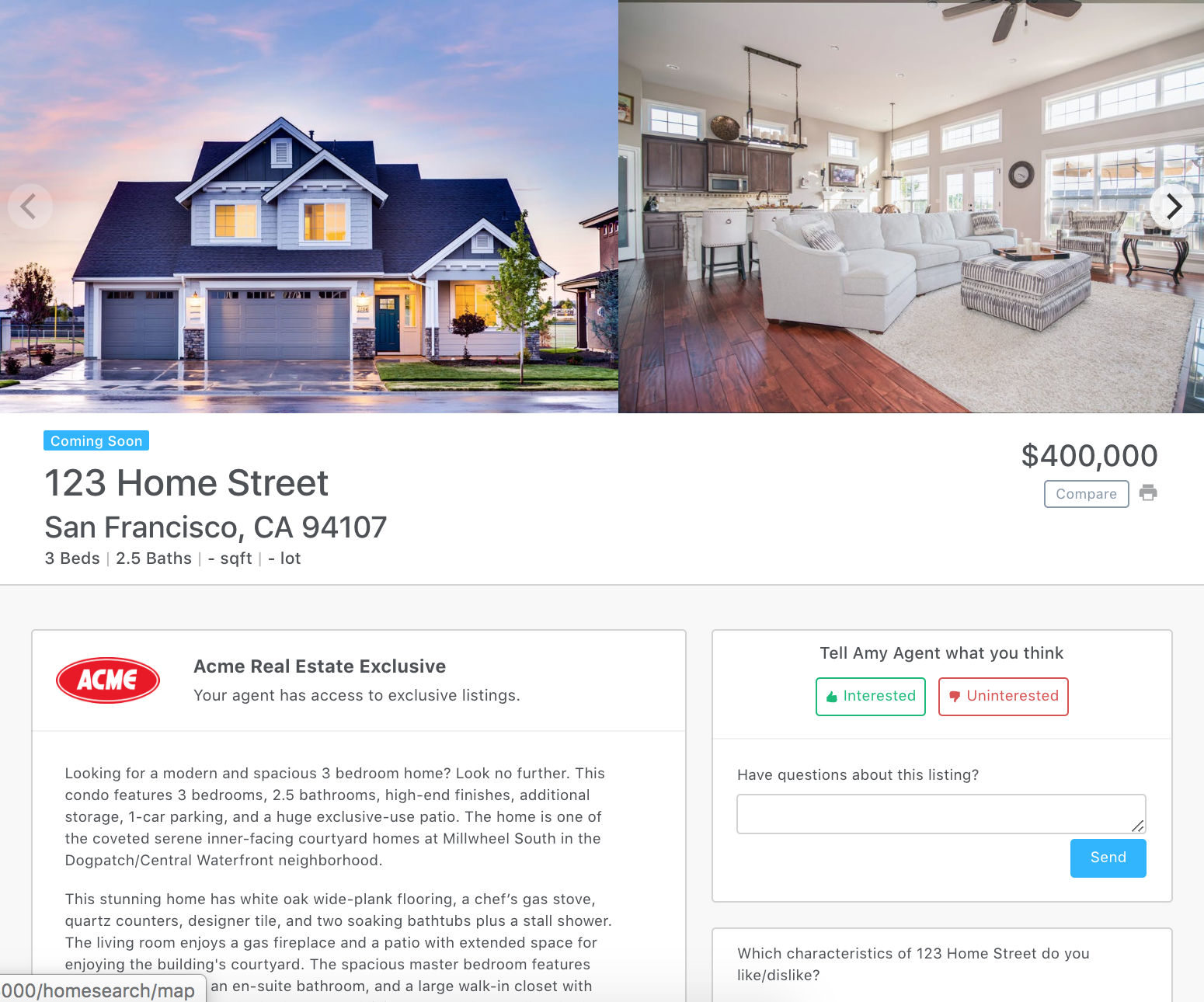 Homebuyers now have a NEW Exclusives tab to browse for Exclusive listings on their accounts! It's located on the left navigation bar.
Listing description and criteria will be limited to Area and Price.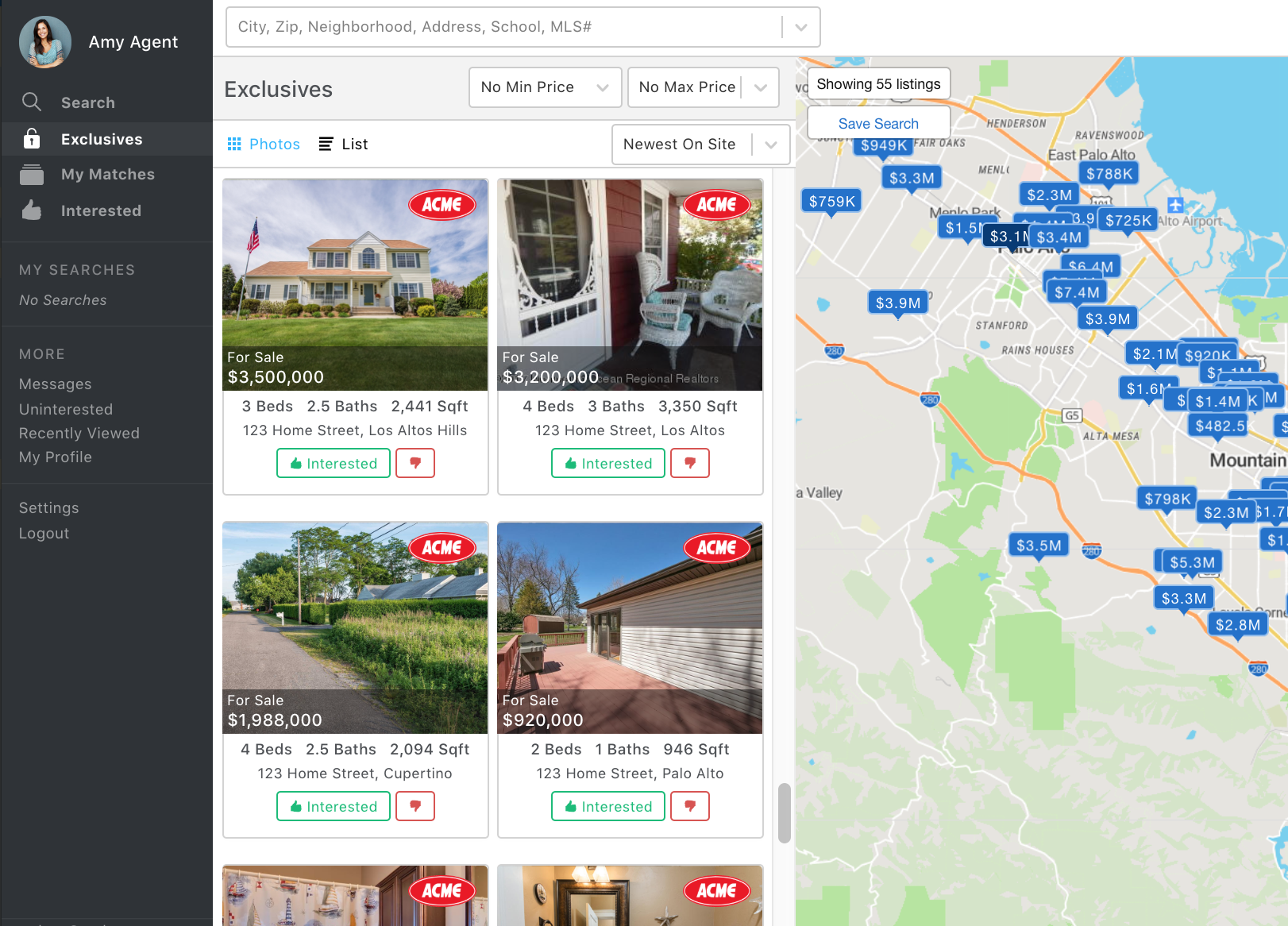 More details about how your homebuyers can create a search and start browsing!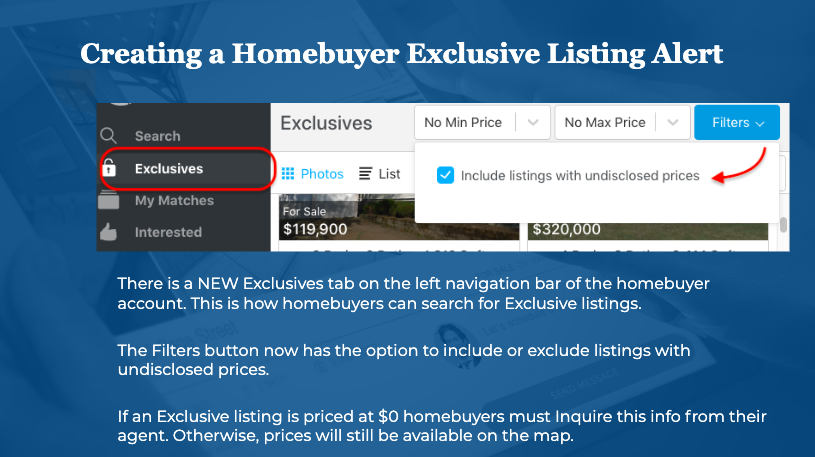 If you have any questions, please contact Member Success directly from your RealScout account's Support tab.