Description:
The Hand Picked schedule is known on some MLS portals as Concierge Mode.
The Alert Schedule of Hand Picked is used when agents want to review all property matches and proceed to manually send specific listings to their clients.
Once an alert has been created, before saving, choose the Alert Schedule of Hand Picked. Choose if you, the agent, would like to be emailed ASAP or DAILY when your client's alert has property matches for you to review. Then click Save.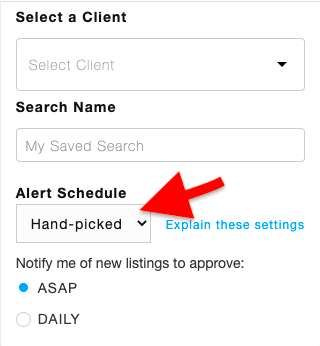 This is an example of an email alert you should expect to receive for the clients you've selected the Alert Schedule of Hand Picked.
Your email alert will include the client's name and a list of addresses.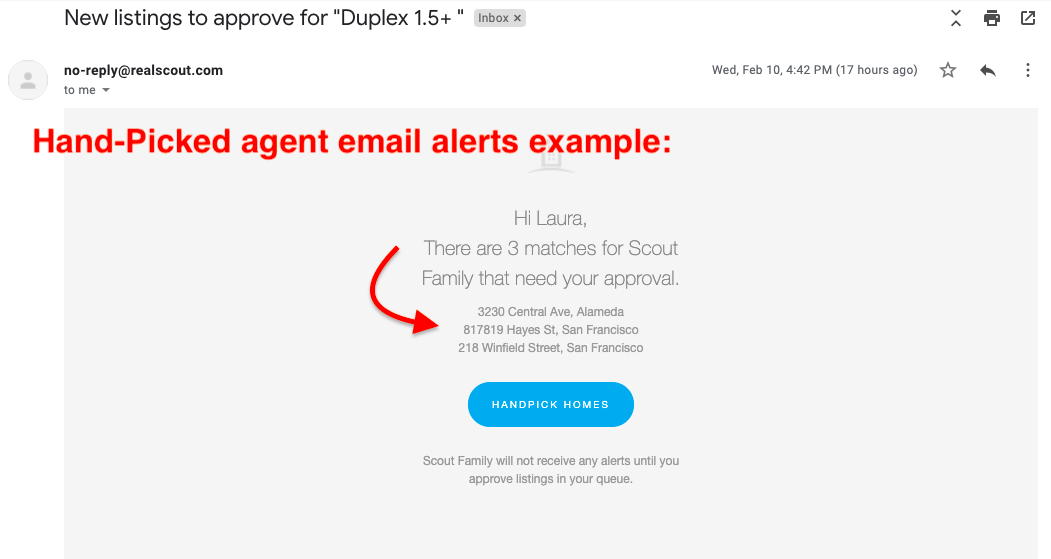 Suggested next steps are to log onto RealScout as you normally would and go into your client's alert to view the property matches within the QUEUE section of their alert.
From the QUEUE, you can select the listings to SEND or TRASH.