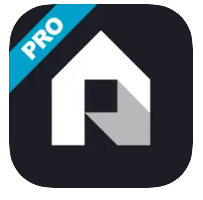 Yes. Similar to the Recent Activity on the desktop view, the mobile app acts as a quick reference for agents and allows you to see real-time updates regarding your client's activity within RealScout.
You can see:
Homes your client has Viewed
Homes your client is Interested in
Homes your client is Not Interested in
Emails Opened
Emails Rejected
Open House Interest
Messages/Chats
Property Alert Results
The Live Feed section will display the following: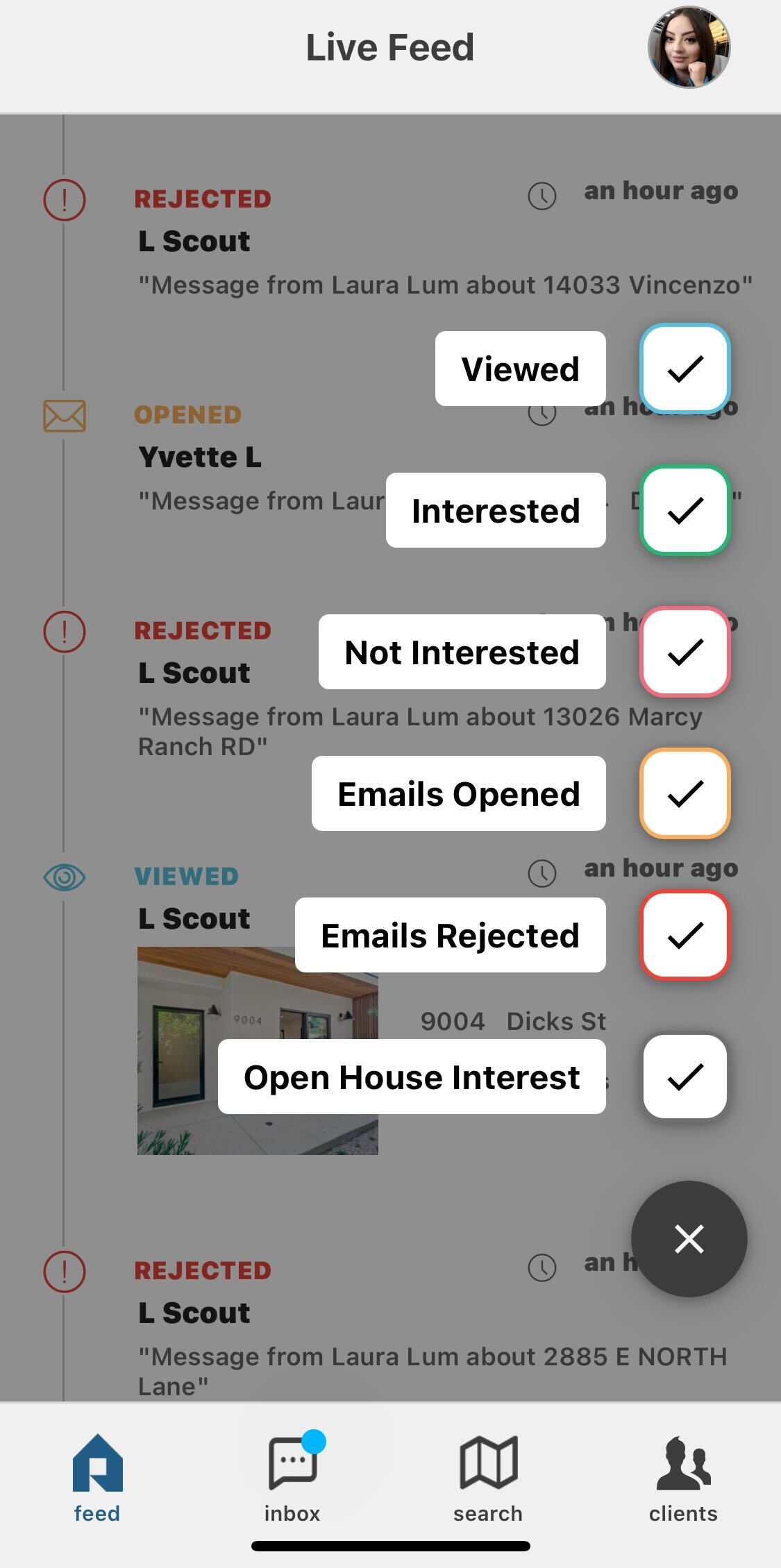 The Clients section per client selected will display the following: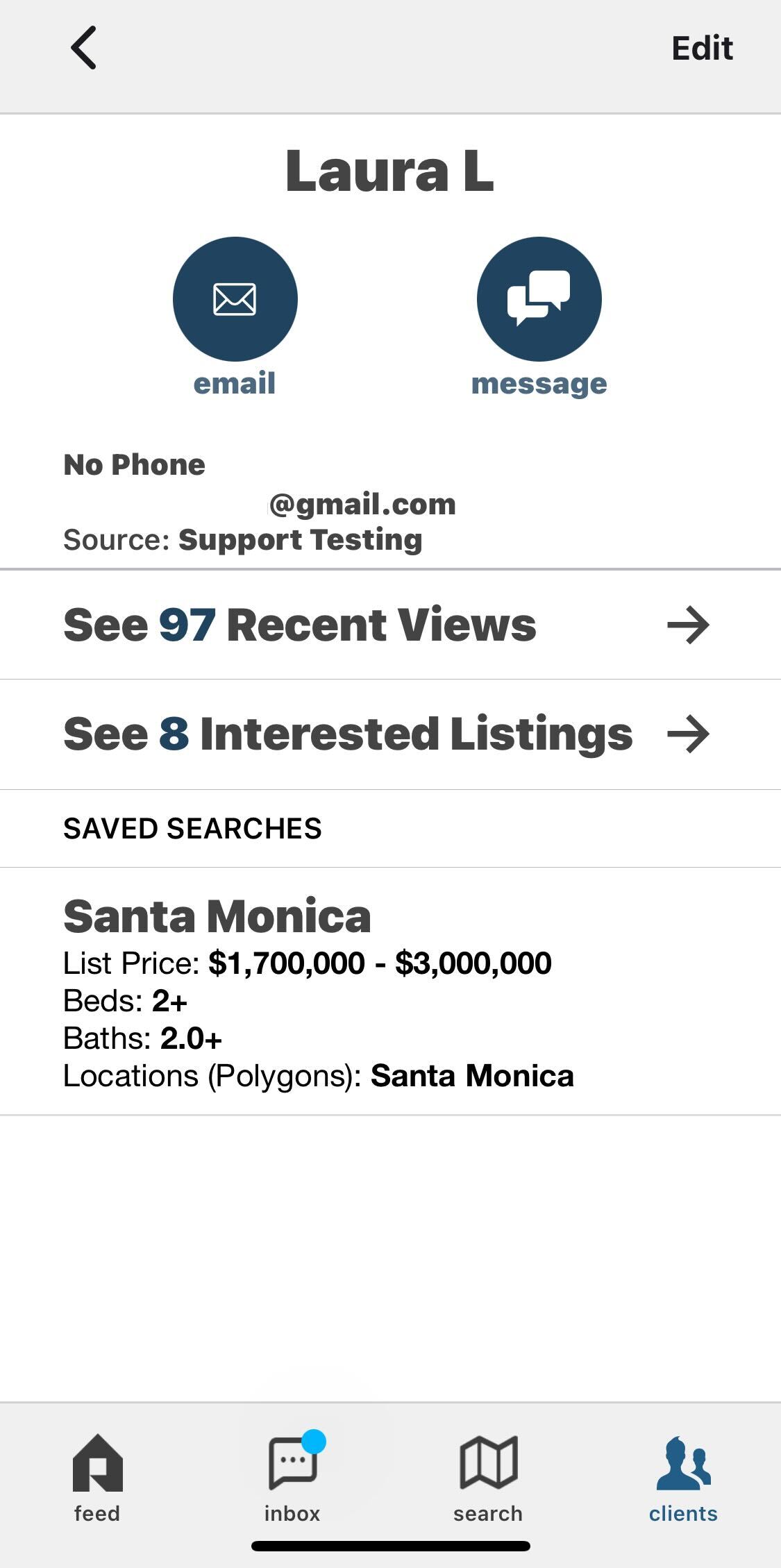 When clicking on the property alert short details, a list of the property matches will open: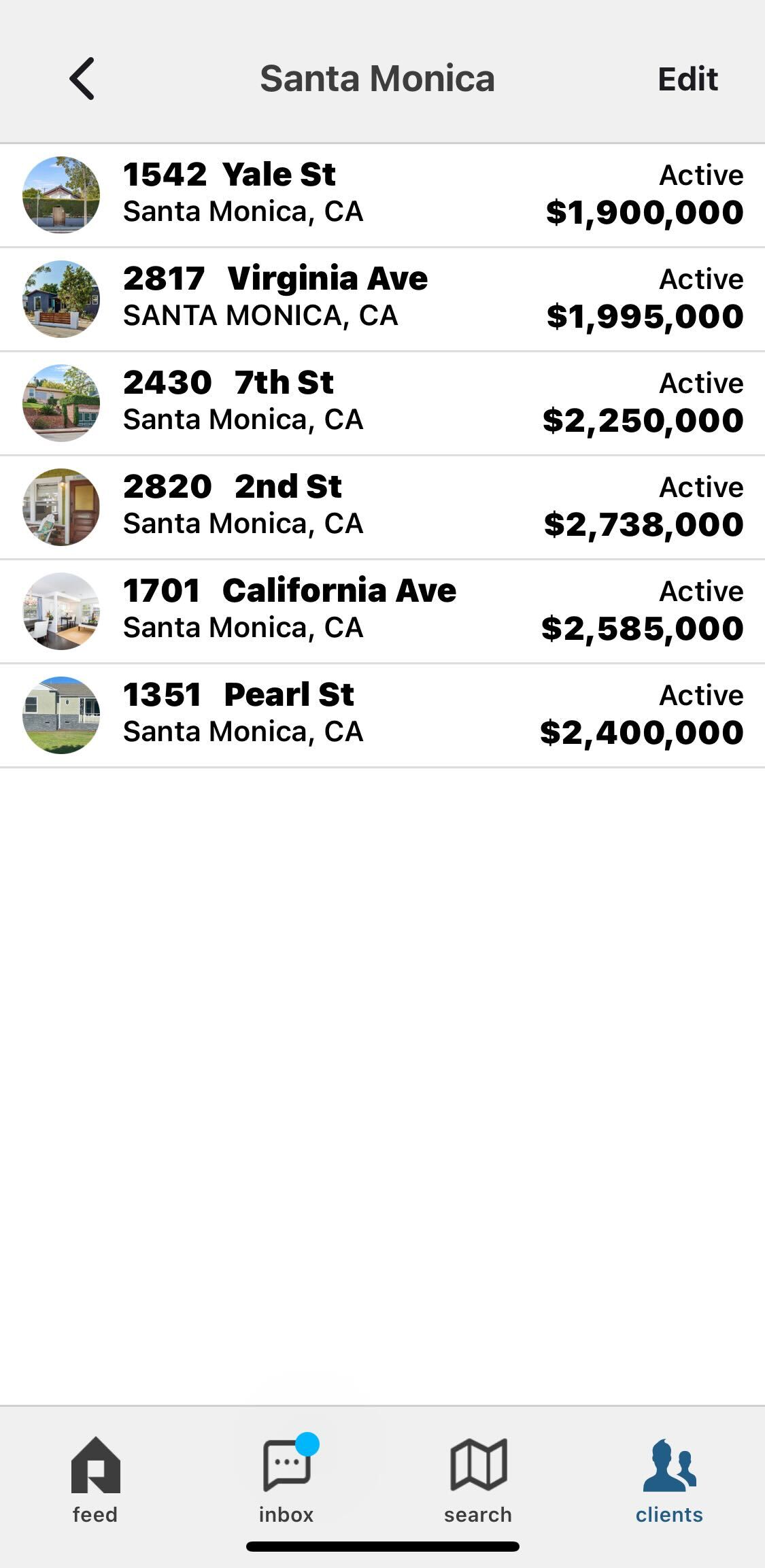 Have questions? Email us at support@realscout.com.