To add your team member or assistants email to your account you first need to go into your "My Account" in the top left corner of your page. You can access your "Settings" from the drop down.

Here you can add a secondary email.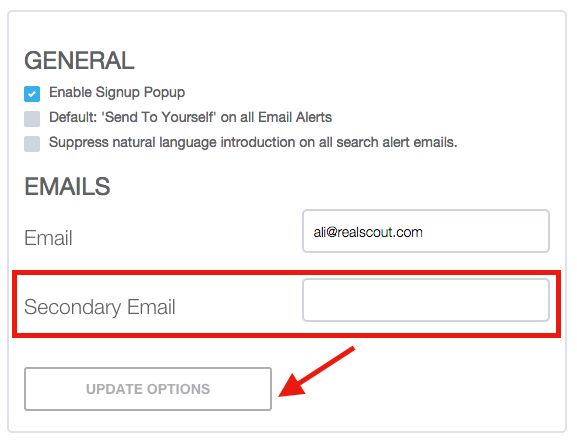 Once the secondary email has been added you can choose which emails should be sent to both contact email addresses or one in particular.