Below are quick steps to access RealScout from MoxiEngage using SSO.
1. Visit the top right corner of your account and click on the arrow next to your profile photo.

2. A dropdown will appear. Click on External Links.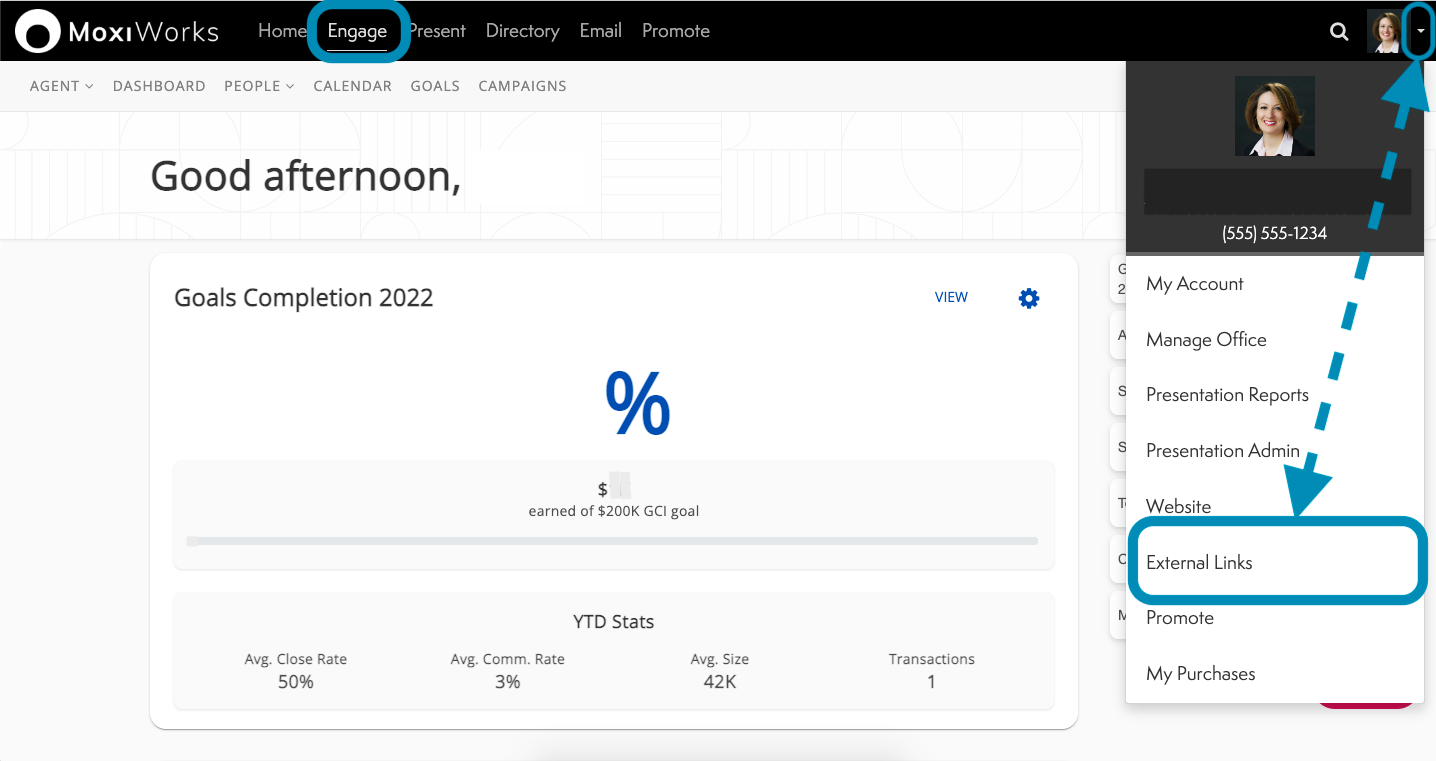 3. The External Links are in alphabetical order. Scroll to RealScout and click on it to sign in.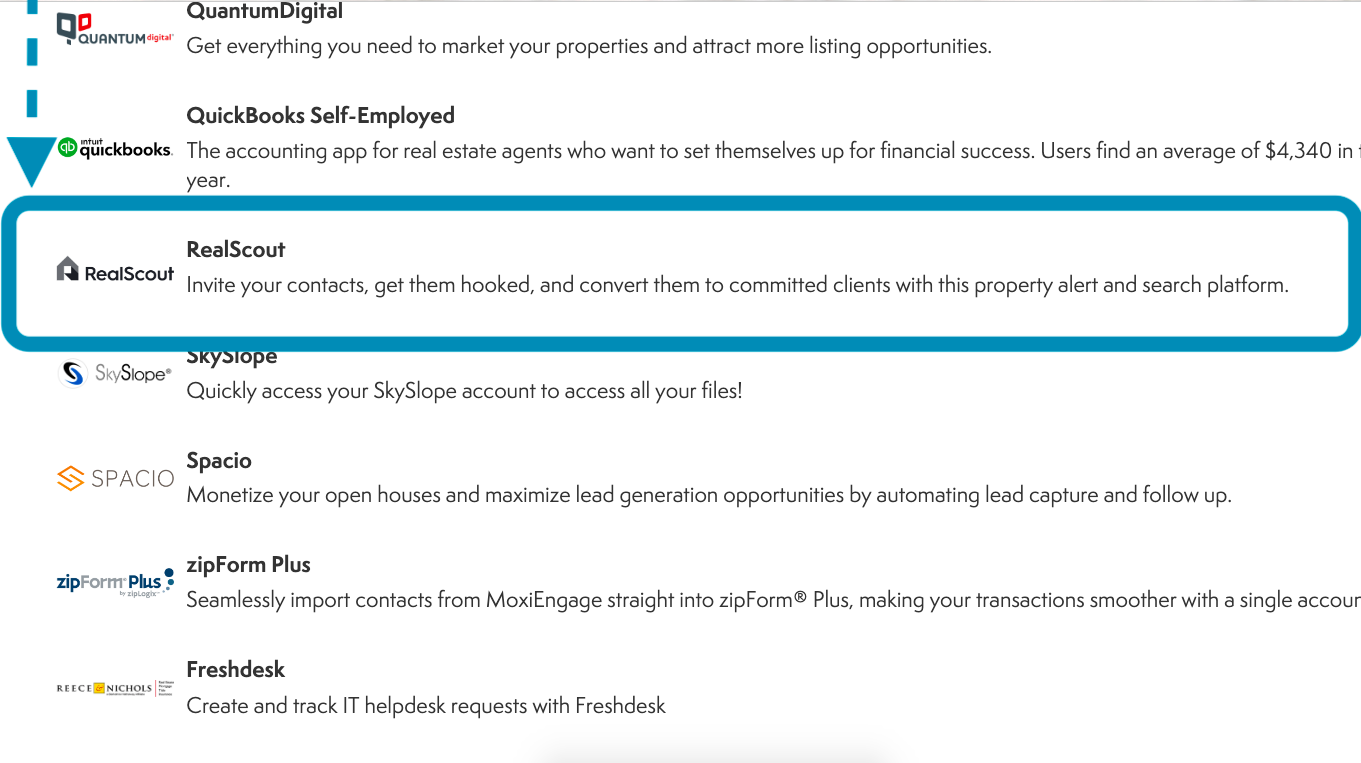 4. You will be signed in to your agent Dashboard on RealScout.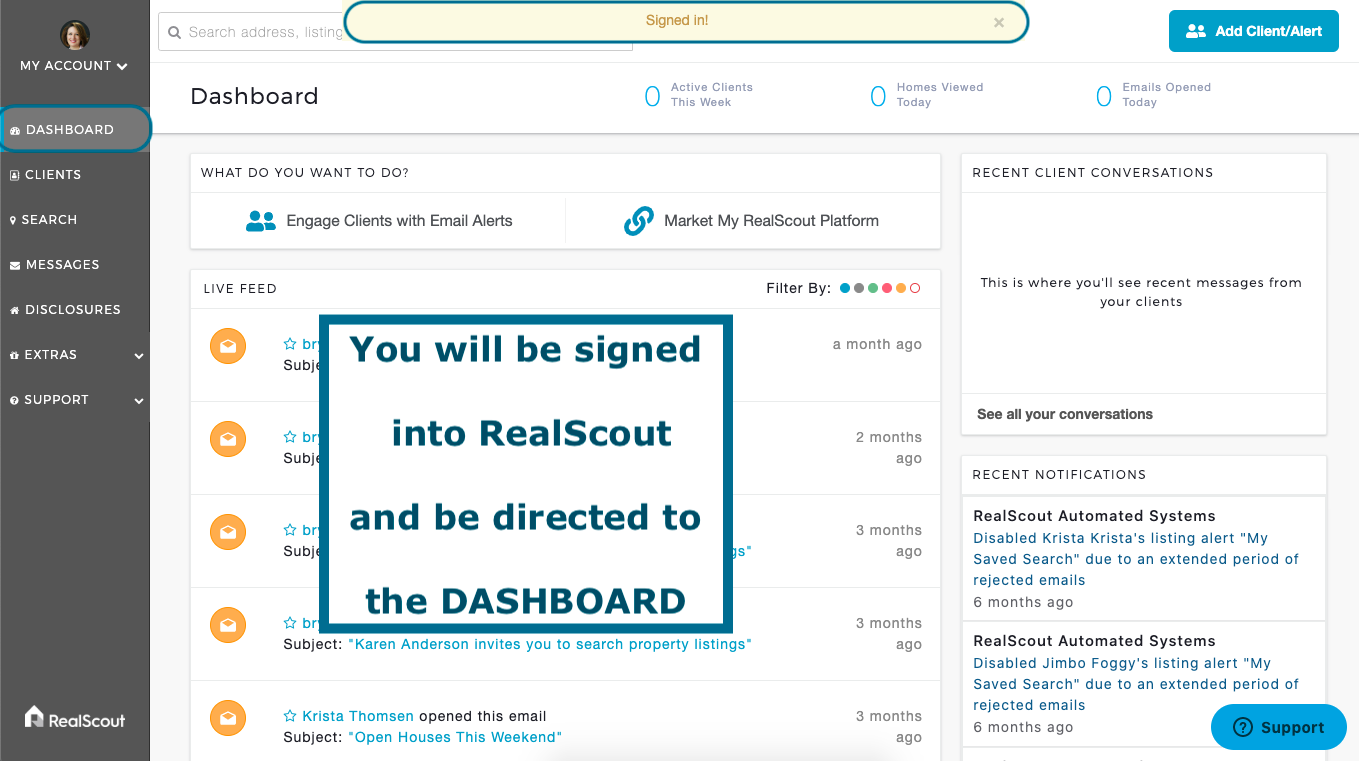 Please feel free to visit your MoxiWorks Engage customer FAQs if you have any questions about your SSO. Please contact support@realscout.com for any RealScout questions.