Backfill multiple contacts from MoxiEngage to RealScout! Follow the steps below to set up your RealScout preferences for all your contacts or contacts from specific Groups on MoxiWorks - Engage.


On RealScout, click on the left EXTRAS tab to open a drop-down menu.
Click on the INTEGRATIONS tab.


Next, scroll to the MoxiWorks section.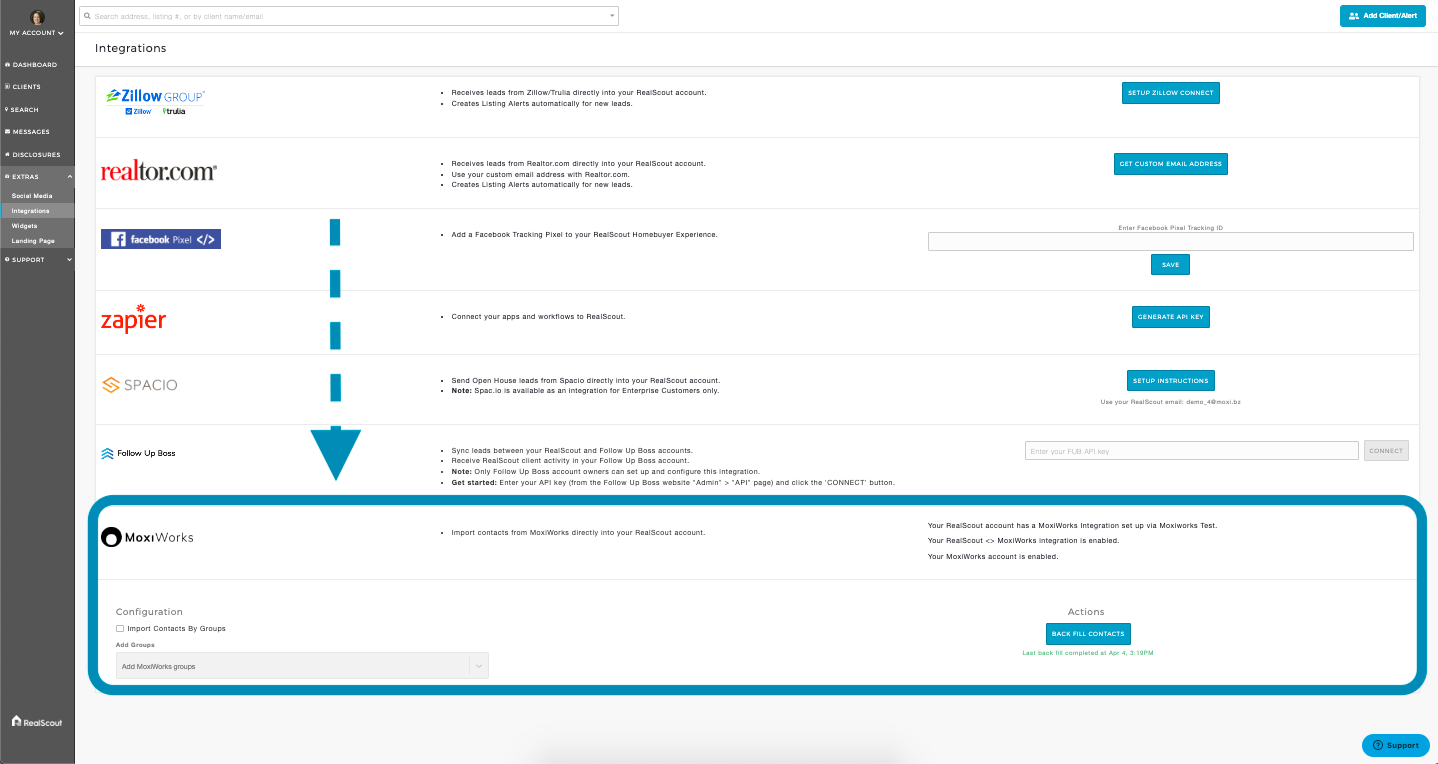 Consider the Configuration as step one and Actions as step two before you import/backfill your contacts from MoxiWorks Engage into RealScout.

STEP ONE: Check the box to IMPORT CONTACTS BY GROUP. You will see a green pop-up in the bottom left corner with updates.

Next, in the ADD GROUPS section, please manually type your existing MoxiWorks Engage Groups. For example, realscout_test or buyers.
Please Note: Clicking the down arrow will NOT populate your list of Groups. You must type the Group name manually.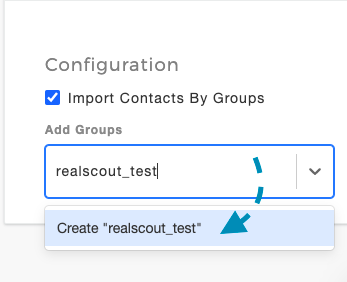 On RealScout, to SAVE the Group name, click on the bottom CREATE option or the Enter/Return key on your keyboard. If you are adding more than one Group, great! They will appear in their grey bubbles.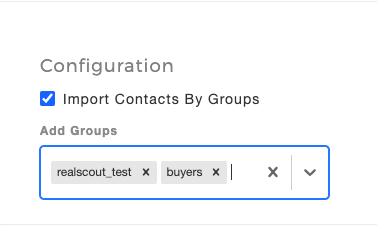 Tip: On your client's profile on MoxiWorks Engage, the section called Groups is where you can review what group name you had per client.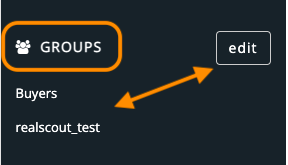 STEP TWO: Head over to ACTIONS. Now that you have chosen to ONLY import/sync your specific contacts from specific Groups, you can click on BACK FILL CONTACTS.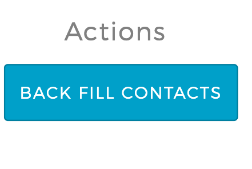 You will see a pop-up anytime the BACK FILL CONTACTS is selected to prevent the manual error from importing unwanted contacts. Here is what the pop-up will look like. You will need to click on CANCEL or OK to continue with the backfilling. If you are not sure, please click CANCEL and contact support@realscout.com for any questions you might have.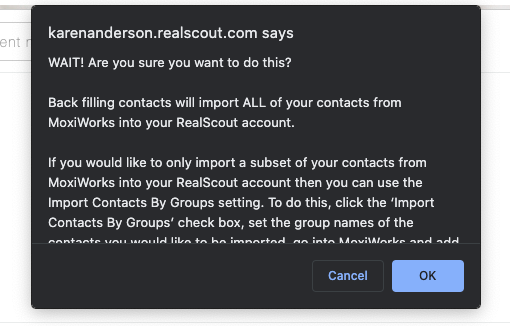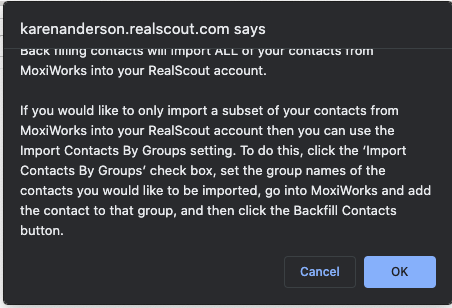 If you click on OK to backfill the specific Group contacts, as shown above, you should see an orange notice stating that the backfilling of the contacts is in progress.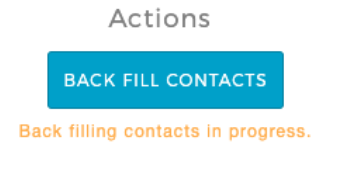 Please refresh your screen to see if it has been completed. Suppose you click on the backfill button again by accident, no worries! You will see a red pop-up in the bottom left corner reminding you this is already in progress.

Once complete, you will see a green notice with the date and time of the latest backfill. And that is it!

OPTIONAL: Visit your CLIENTS tab to view the newly imported contacts. You can click on the LEAD SOURCE or ADDED columns to see them from new to old.

Have questions? Please feel free to contact support@realscout.com if you have any questions.